Focus: Season 3 the ultimate commercial dance experience held July 8th - July 13th, 2022 in Los Angeles, California. This experience is founded in participant inclusivity and self-compassion. At Focus: Season 3 all participants will be encouraged to embrace their individuality while collaborating with their fellow unit members, from all over the world. Focus unit members (dancers who attend Focus) will transform in the magic of Hollywood, train with renowned professionals, film a music video, and connect with fantastic dancers from all around the world. Focus is open to dancers ages 12+ by invitation or audition only.  
Dancers younger than 12 may be invited or audition with special recommendation from their studio owners.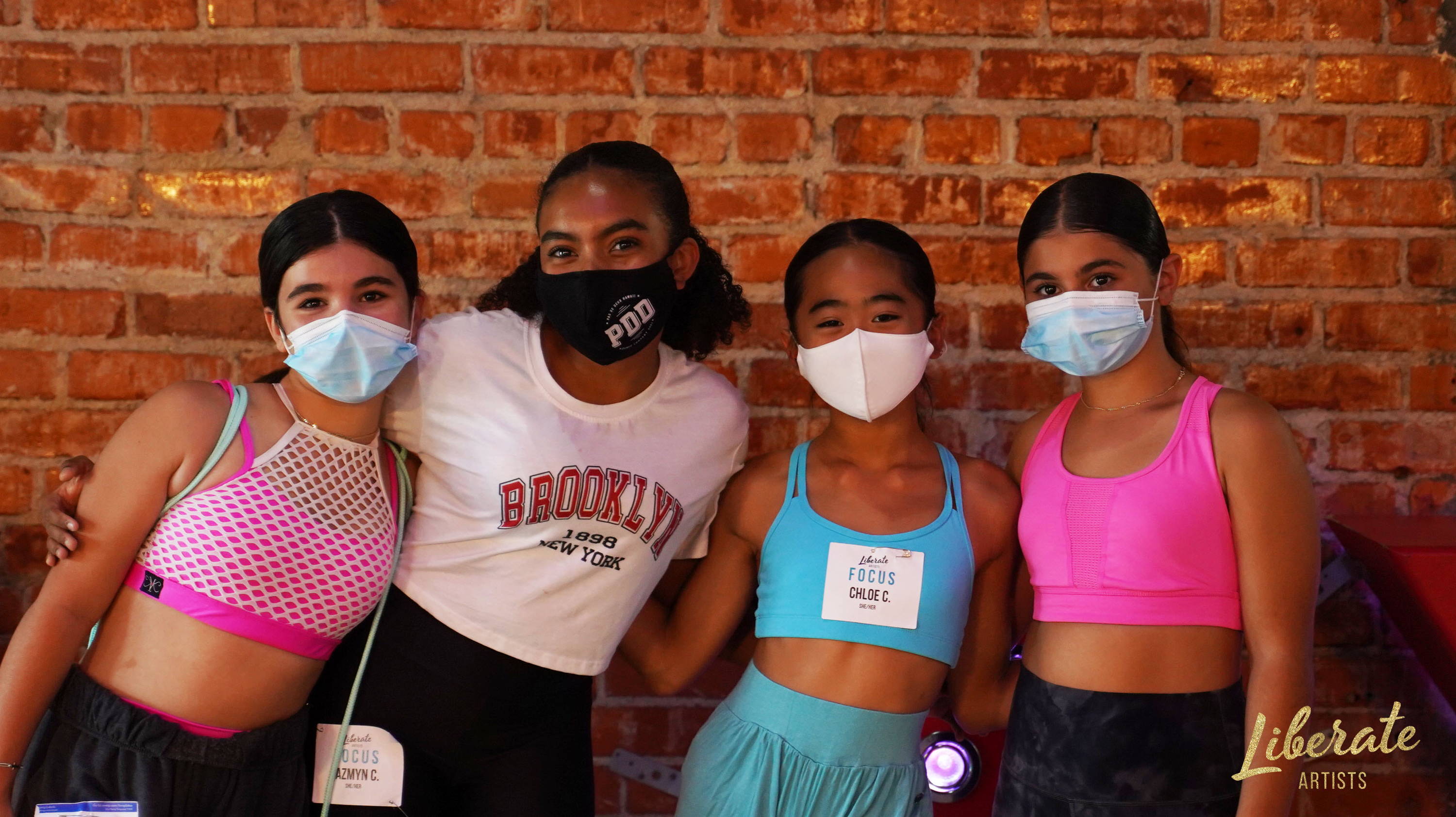 Focus/Light is a brand new extension and experience this year for Liberate Artists. It will also be held July 8th - July 13th, 2022 in Los Angeles, California.   Dancers will participate in all the fun of Focus but will not be a part of the music video production. Focus/Light will have the chance to perform and record their own dance concept video, choreographed and directed by one of our Team Members. A general day for Focus/Light is 9am - 5pm, leaving free evenings to enjoy all the fun of Los Angeles.  Focus/Light is open to dancers 9+ by invitation or audition.
HOW WE COMMITT TO INCLUSION

Every Liberate Artists experience includes an Access Check-In which, "allows people to share any access needs they might have if they feel comfortable." (Disability Intersectionality Summit)
We check in with our registrants to meet their needs and provide reasonable accommodations because all bodies are dancing bodies if they want and choose to be.
2. USE PRONOUNS AND DANCER'S CHOSEN NAMES

At every Liberate Artists experience, we create name tags with dancers' pronouns and preferred names because every dancer should know that their identities are worth respect and acknowledgment.
3. BUILDING REST INTO OUR SCHEDULE
Recovery is an important component of building strong and healthy dancers. We include rest during our longer experiences to allow dancers to recover from movement and partner with organizations such as Doctors For Dancers to further reduce the risk of injury.
We also partner with our sibling organization, Dance Education Equity Association, to ensure that our experiences are always growing to be safer, more equitable, and more inclusive. Our teaching artists go through training to reduce the risk of harm and we utilize the DEEA Safety Tipline as a resource for safety. It's an anonymous (if you'd like) tipline where folks can submit any instances of harm they may have endured at a Liberate Artists experience. This tipline was created to reduce the risk of harm from bullying, racism, discrimination, othering, and abuse of any kind. We've implemented policies, inspired by transformative justice practices, to work with students who have been harmed and/or causing harm.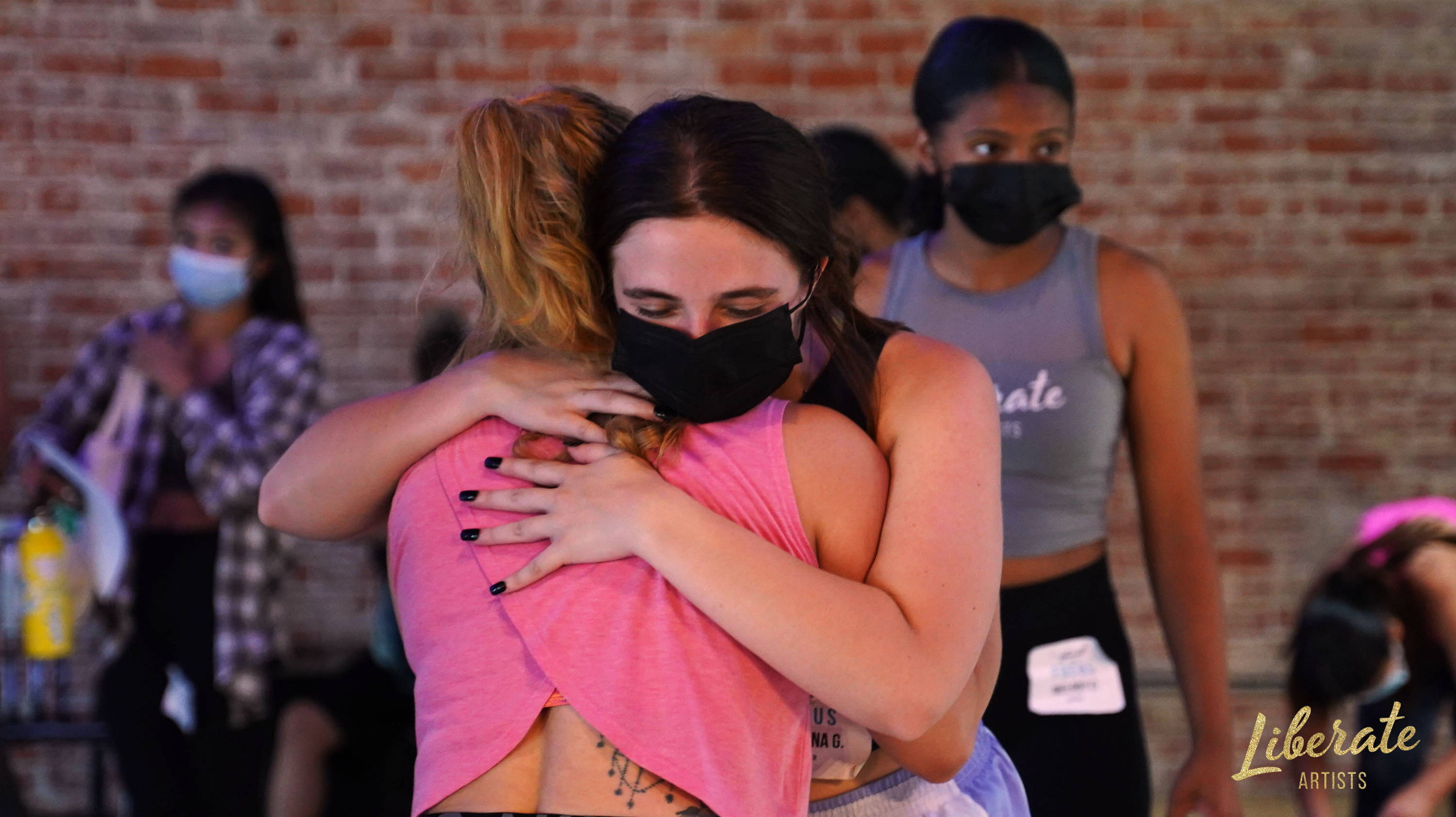 TRAIN WITH ALL STAR FACULTY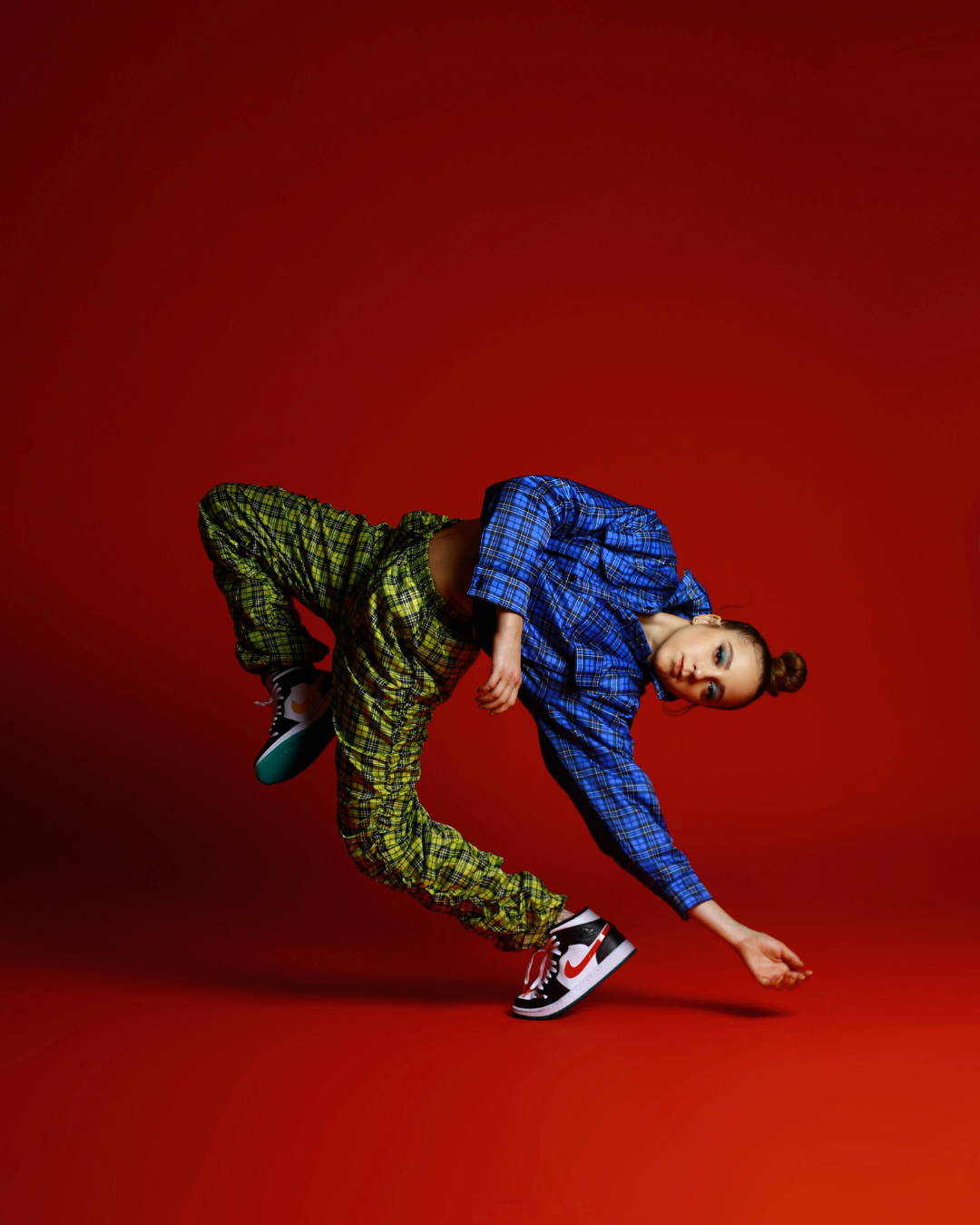 Meet our Focus S3 Faculty here.
FILM A MUSIC VIDEO & DOCUMENTARY

Be cast in our original music video with a professional recording artist. All Focus unit members will audition and be cast in our music video. Get ready for our 2022 Focus Recording Artist! If you are in Focus/Light, you'll be able to enjoy all the fun of Focus without participating in the music video, rather get the chance to be showcased in a dance concept video.
STAY AT ONE OF OUR EXCLUSIVE FOCUS HOTEL PROPERTIES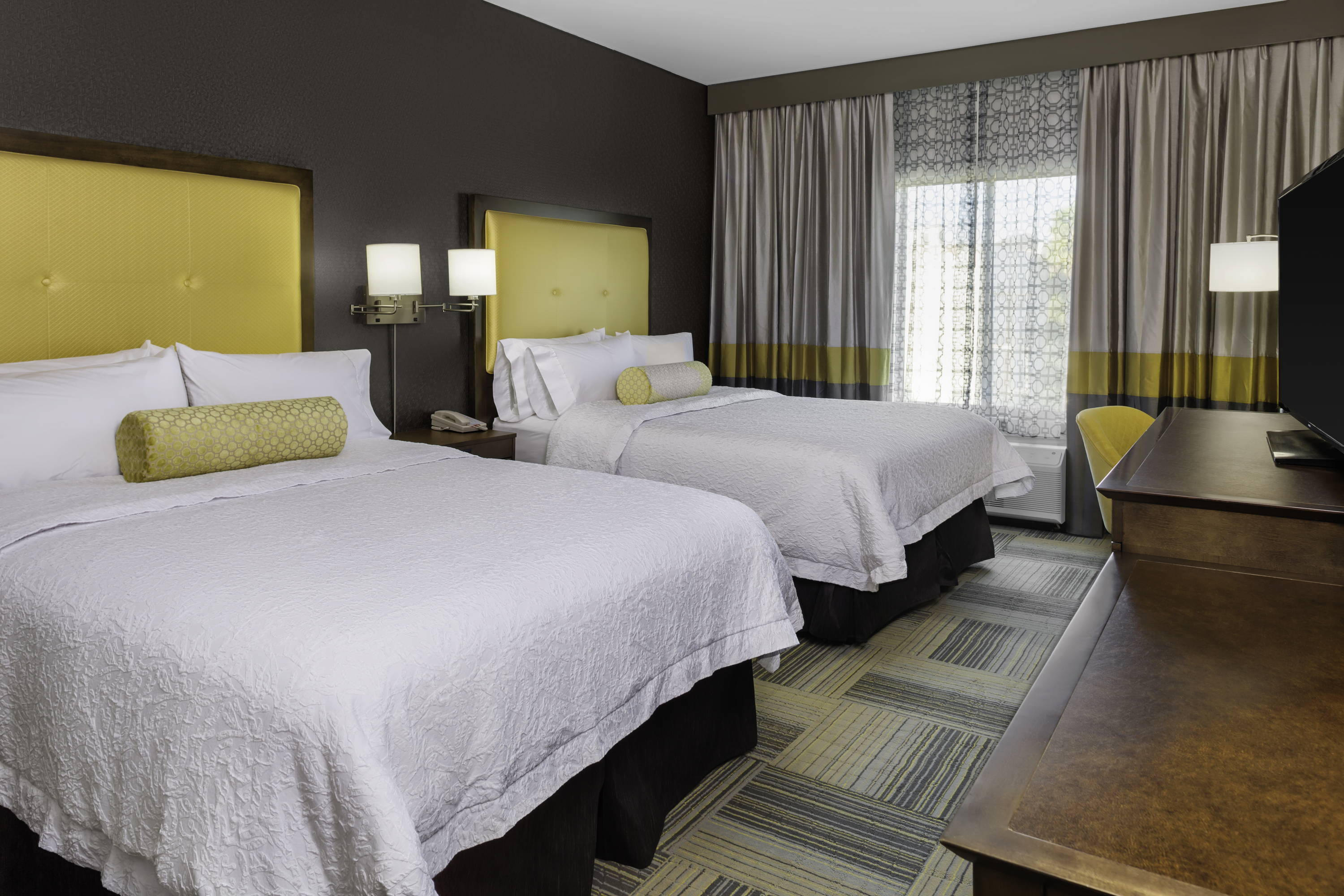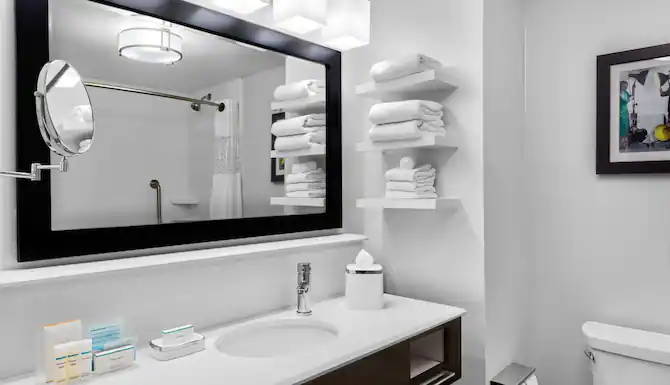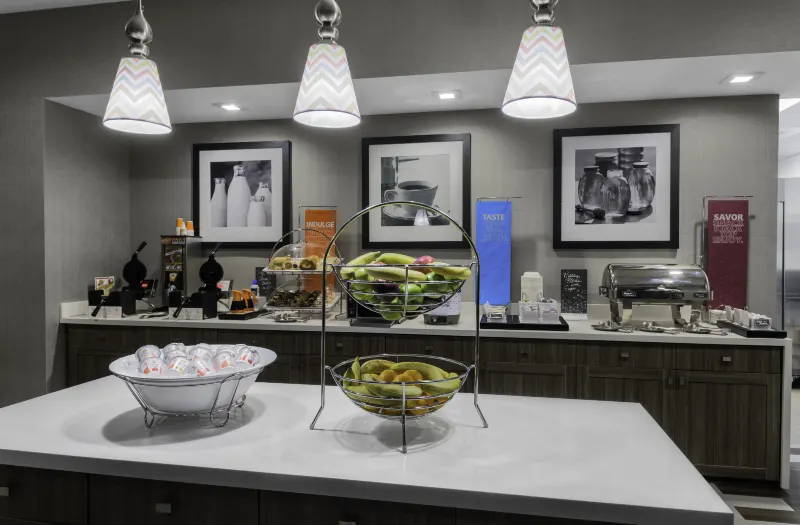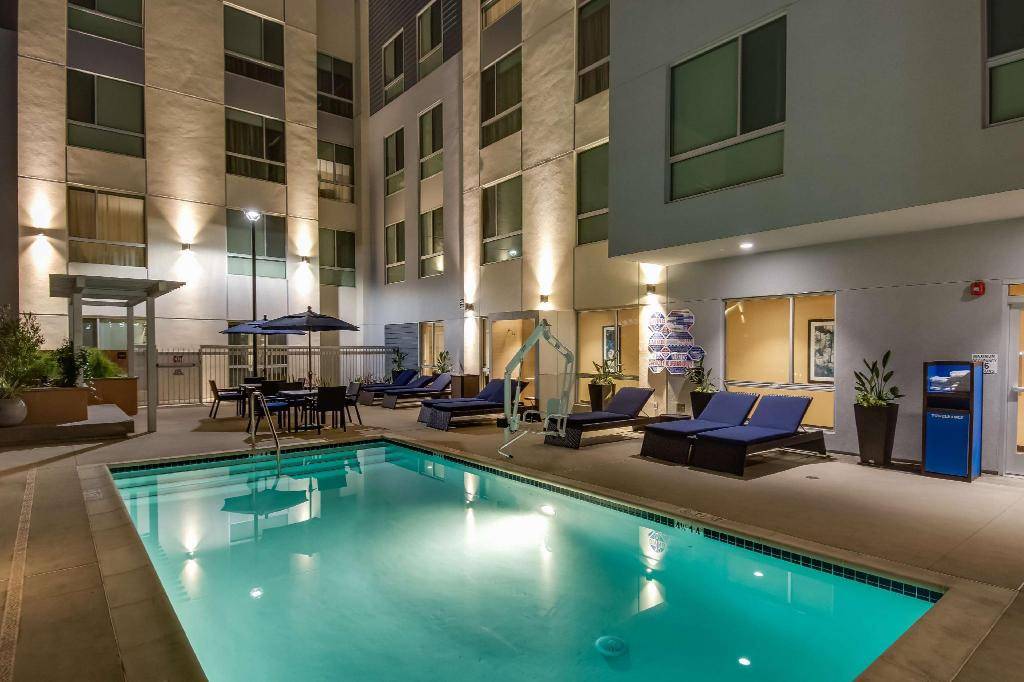 Hampton Inn & Suites Los Angeles/Hollywood

For Focus: Season 3 we have a beautiful hotel right in West Hollywood where The Playground LA and 3rd Street Dance is located!

GET YOUR HOLLYWOOD RED CARPET PREMIERE

Fantastic faculty, a music video/documentary shoot, and that's just the beginning. Additionally, Focus will include:
• Over 40 hours of training and filming
• Industry Submission
• Unit Inauguration Ceremony
• Freestyle Battle
• Brand Development
• Rehearsal
• In Class Filming and Photography
• Mindfulness + Movement
• Optional Heels Class
• Family Volunteer Opportunities
• Music Video Filming on a Set
• Wrap Party
Focus: Season 3 will conclude with a red carpet premiere featuring you in our documentary and music video!  
Focus: Season 3 will be held at various locations throughout Los Angeles. Auditions will be held at the hottest dance studio in Los Angeles, The Playground LA.   Classes and rehearsal will be held at 3rd Street Dance (where So You Think You Can Dance and Dancing With The Stars have filmed) and our music video shoot locations are listed in the schedule.
REGISTER FOR FOCUS: SEASON 3
Due to the intensive nature of this experience dancers may attend Focus: Season 3 through invitation, audition, or recommendation. Focus/Light attendees are accepted through invitation and audition only.
The cost to attend Focus, Season 3 is $2,649.00.
The cost to attend Focus/Light is $1,399.00
*To make this experience as accessible as possible there are payment plans, scholarships, and sibling discounts available.